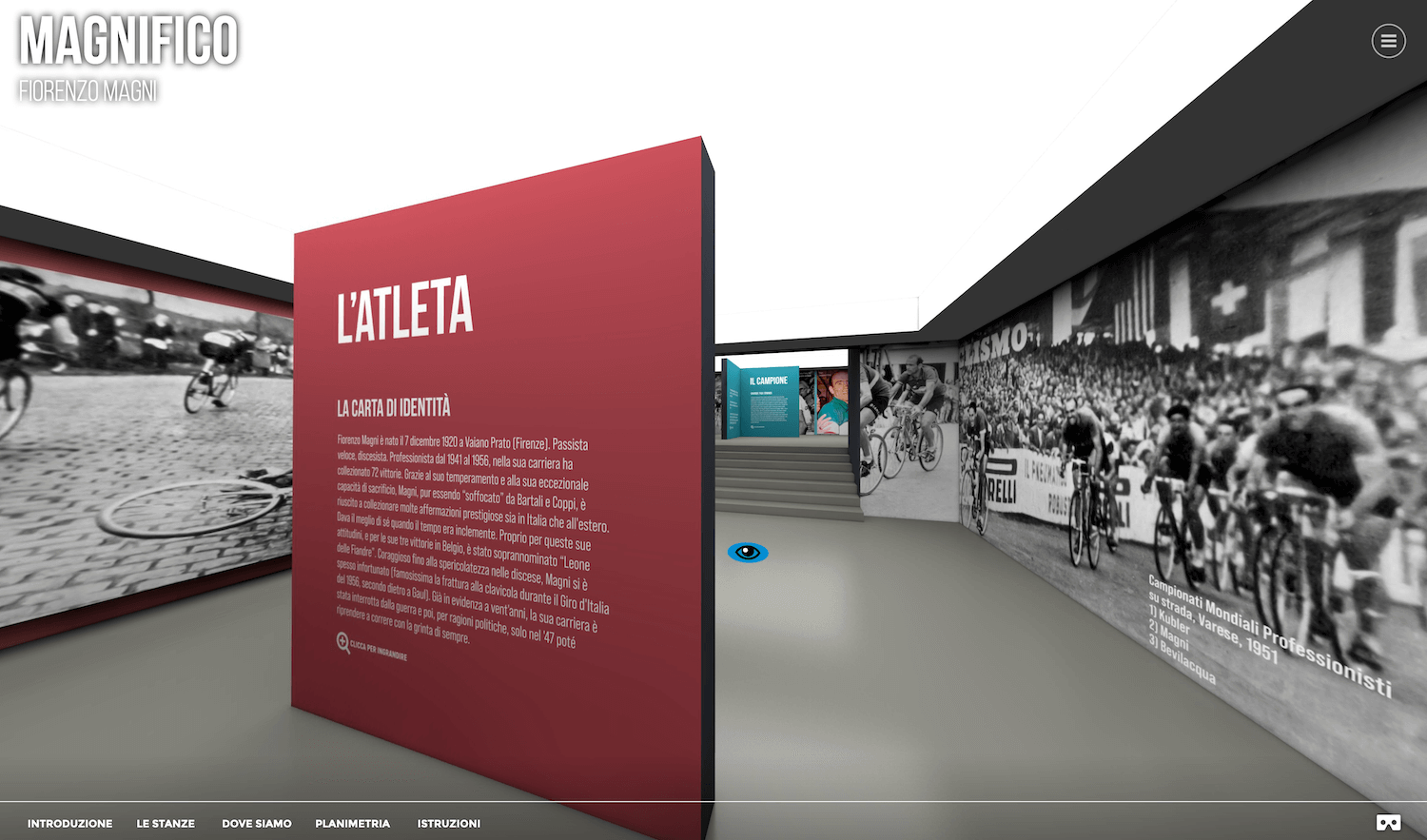 Fiorenzo Magni
Heroic and lion-like, intuitive and proactive, irresistible and irreducible, magnetic and magnanimous: Fiorenzo the Magnificent. It is the synthesis of a photojournalistic exhibition with several contributions that tells the incredible career of Fiorenzo Magni, Athlete, Champion and Man of cycling.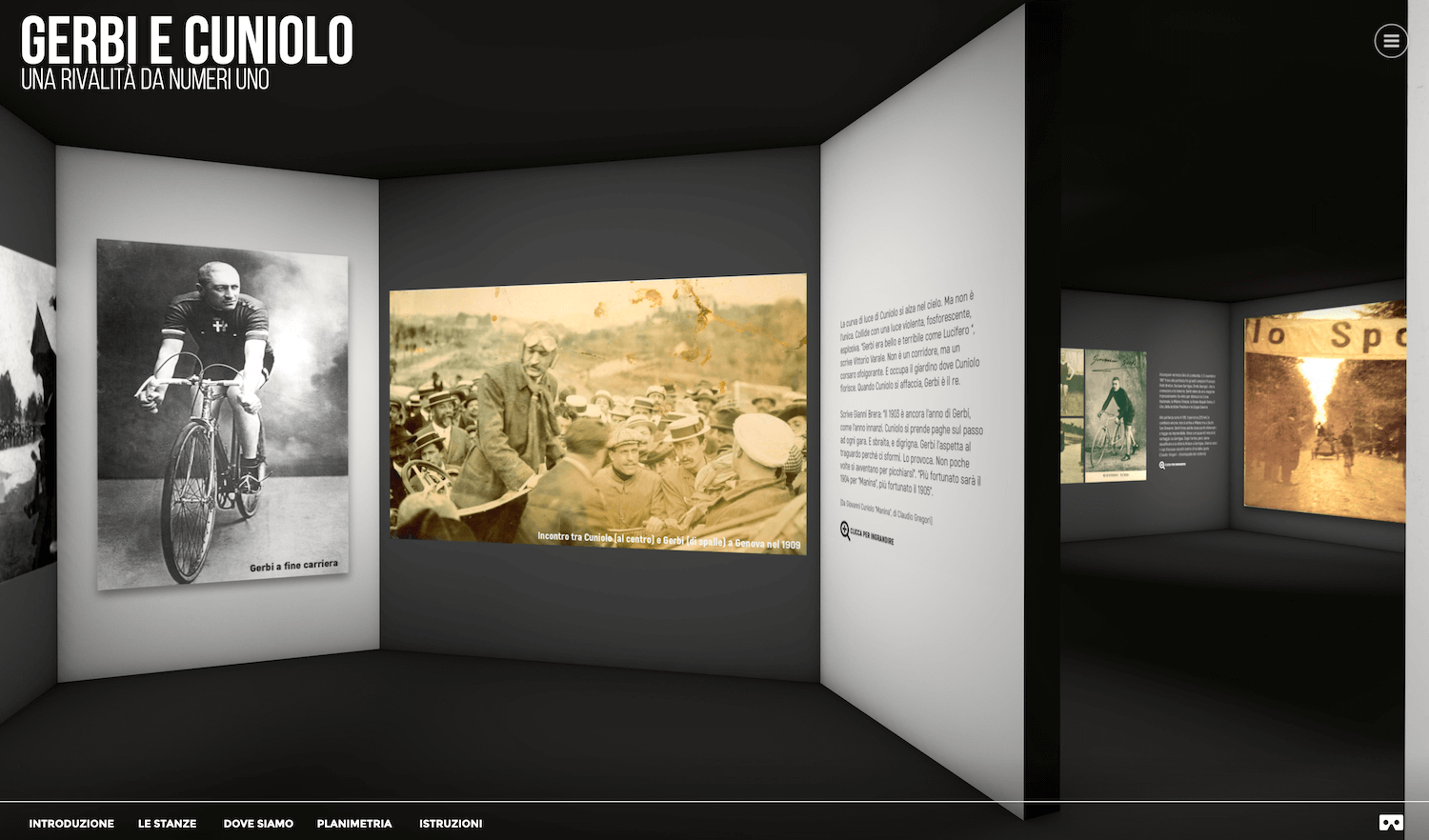 Gerbs and Cuniolo
A virtual photographic exhibition to get in and out of the first rivalry in the history of cycling, perhaps even sport. The one between Giovanni Gerbi from Asti and Giovanni Cuniolo from Tortona. They are the early twentieth century. When with the bicycle everything begins.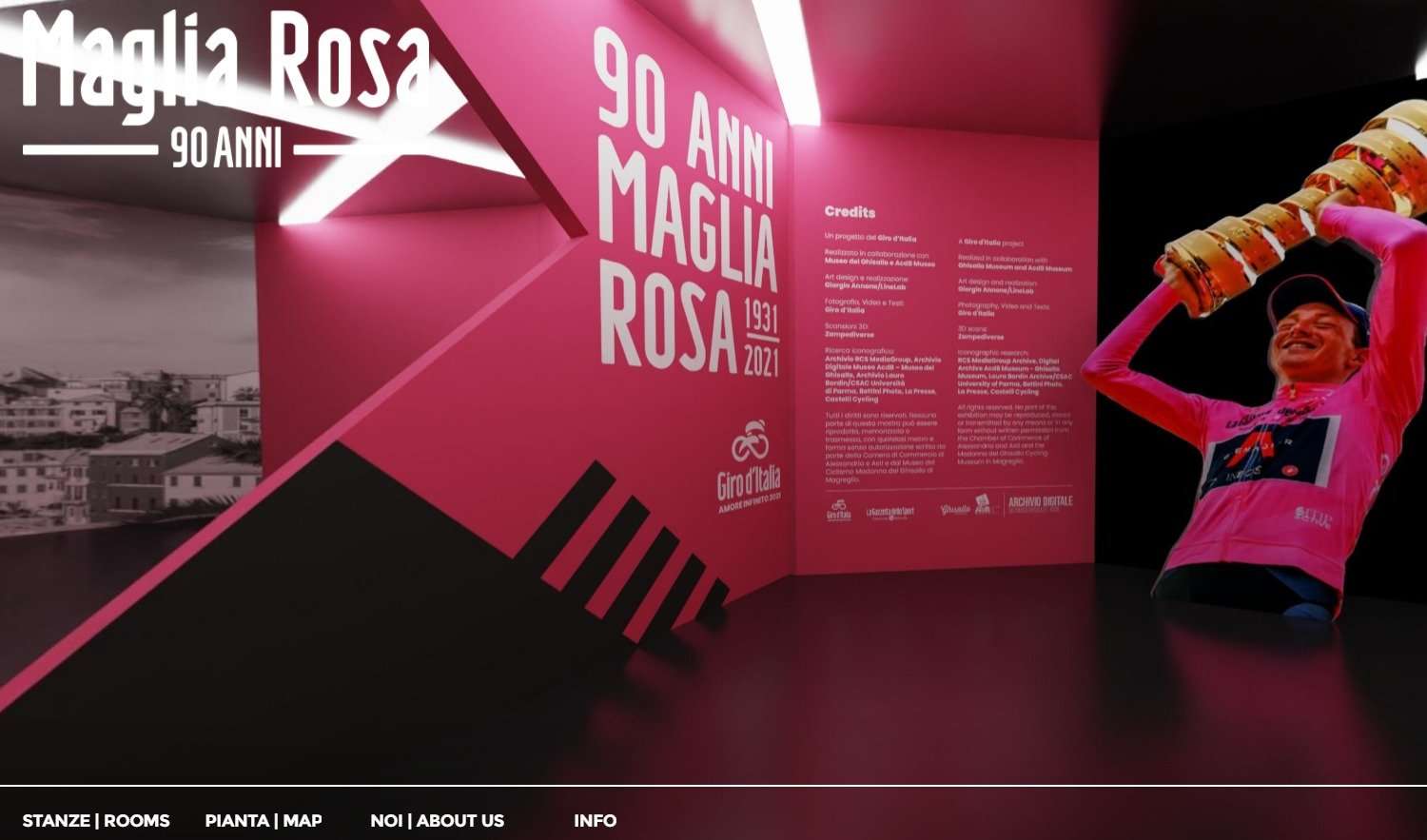 90 years of the Maglia Rosa
A virtual exhibition to celebrate the 90 years of the Maglia Rosa, an endless story made of emotions, pink, black and white, voices, photographs, details, front pages of the Gazzetta dello Sport, fabric jerseys that are presented in 3D and it seems almost to touch them, with colors, buttons, signs of time.
 ACDB gets into play
Experimenting with new ways of using our archival materials is certainly a necessary step not only because of the effects of the pandemic, but also because of the need to constantly promote our documentary heritage. This is how virtual exhibitions are born, also realized in collaboration with the Ghisallo Museum.